LUCAS CRANACH THE ELDER: 500 Years of the Power of Temptation
January 28 – April 16, 2017
Lucas Cranach the Elder(1472-1553), who rose to fame as a court painter at Wittenberg, is one of the greatest artists of the German Renaissance. Blessed with a business acumen far in advance of his time, he established a large workshop and mass-produced paintings. He also played a role in the Protestant Reformation launched by Martin Luther. Yet, what has stamped the name of Lucas Cranach in people's minds ar his depictions of such heroines of legend as Judith and Salome, Lucretia and Venus with a singular eroticism in portraits lascivious but intelligent, flirtatious but cool and composed. Cranach's paintings captivated the people of his milieu,and they still exert a strong fascination over viewers,centuries later.
This, the first exhibition devoted to Lucas Cranach the Elder in Japan, will explore the entire scope of Cranach's work and trace his influences on modern and contemporary artists. Scheduled to be held in 2016 and 2017-precisely five hundred years after the Reformation began-the exhibition will offer a rare opportunity to experience the power of the "temptaion" Cranach elicits across the centuries.

Organized by The National Museum of Art, Osaka, Kunsthistorisches Museum Vienna, Tokyo Broadcasting System Television, Inc., Mainichi Broadcasting System, Inc., The Asahi Shimbun
With the support of Ministry of Foreign Affairs of Japan, Austrian Embassy Tokyo
With the special sponsorship of Daiwa House Industry Co., Ltd.
With the sponsorship of Dai Nippon Printing Co., Ltd.
With the cooperation of Austrian Airlines AG, Lufthansa Cargo AG, Lufthansa, Alitalia-Compagnia Aerea Italiana S.p.A., Japan Airlines, Nippon Express, Daikin Foundation for Contemporary Arts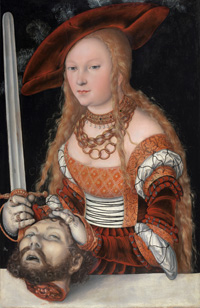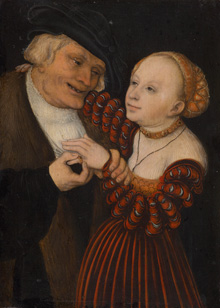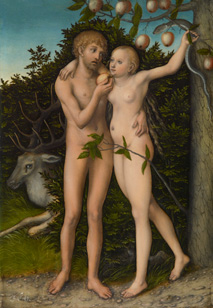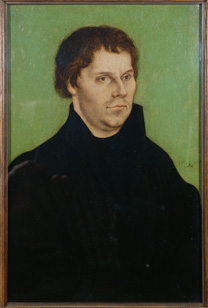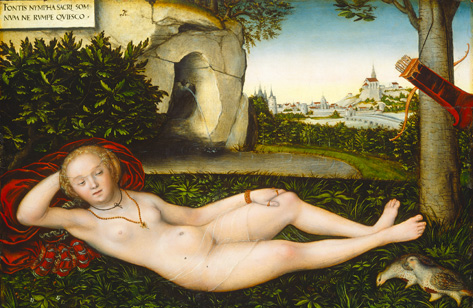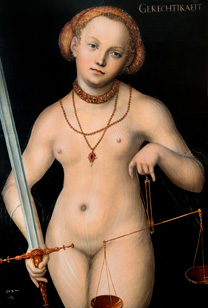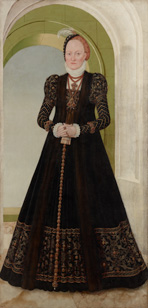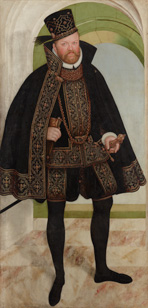 Opening Hours
10:00-17:00 (10:00-19:00 on Fridays)
*Last entry 30 minutes before closing.
Closed
Mondays and March 21, 2017, except March 20, 2017.
Admission Fee
Adults: 1,600(1,400) yen
University students: 1,200(1,000) yen
High school students: 600(500) yen
*( ) admission for groups of more than 20 people.
*Children (up to Junior high school students), disabled people with one attendant: Free.