Pierre Alechinsky
January 28 – April 9, 2017
Pierre Alechinsky was born in Belgium in 1927. After World War II he began his career as an artist after becoming involved with the avant-garde group Cobra, which was formed by a group of young artists from Belgium, Holland, and Denmark. Inspired by children's pictures, Cobra placed a strong emphasis on freedom without adhering to any given set of principles or positions, allowing each of the artists to develop his own style.
During his time with the short-lived group, Alechinsky expressed his unique character in abstract paintings based primarily on linear elements, and not long after, he discovered Asian calligraphic art in Paris. Making use of his entire body to apply sumi ink to sheets of paper stretched out on the floor, Alechinsky felt an affinity with the freewheeling, avant-garde calligraphy that was emerged from Japan at the time. On a trip to the country in 1955, Alechinsky became friends with the calligrapher Morita Shiryu and others, and made a film called Japanese Calligraphy.
Inspired by this visit, Alechinsky, who is blessed with an inherently outstanding drawing ability, moved away from the solemn oil painting of the West, and used sumi, watercolor, and acrylic paint to develop a rich style rooted in light, unrestrained lines. Alechinsky depicts a variety of forms, including the sea, trees, human beings, and monsters in paintings that were divided into frames. And while assembling a wide range of motifs inspired by things he sees and experiences in the world, Alechinsky's originality continues to assume an infinite number of guises through his masterful use of many different techniques including prints.
As he approaches his 90th birthday, the power of Alechinsky's freewheeling brush shows no signs of weakening. This exhibition presents approximately 80 works from the beginning of Alechinsky's career to his latest monumental paintings. In addition to commemorating the 150th anniversary of Japan's friendship with Belgium, the exhibition serves as the first large-scale retrospective of this Belgian artist, who has made a huge mark on postwar European painting, ever to be held in Japan.

Organized by The National Museum of Art, Osaka, The Mainichi Shimbun
With the support of Embassy of the Kingdom of Belgium in Japan
With the cooperation of Yamato Logistics Co., Ltd., Nippon Cargo Airlines Co., Ltd., Daikin Foundation for Contemporary Arts
An exhibition of Pierre Alechinsky in cooperation with the Musées royaux des Beaux-Arts de Belgique, Bruxelles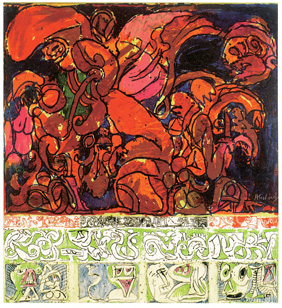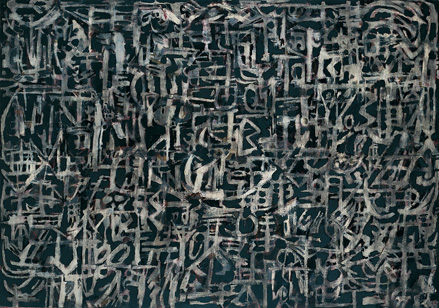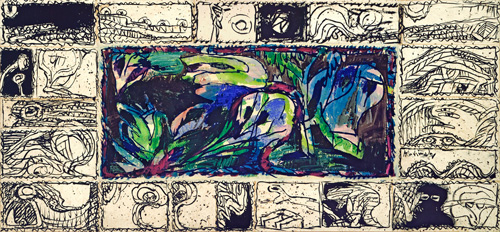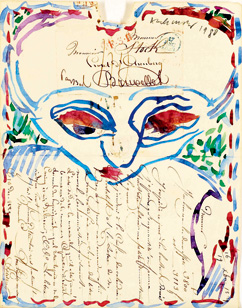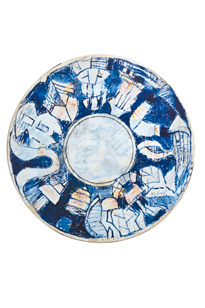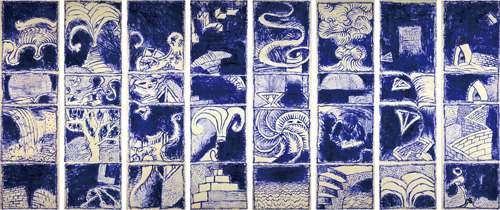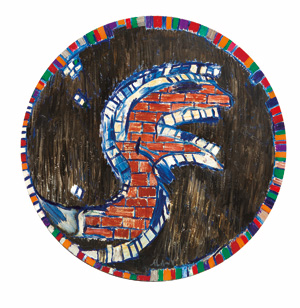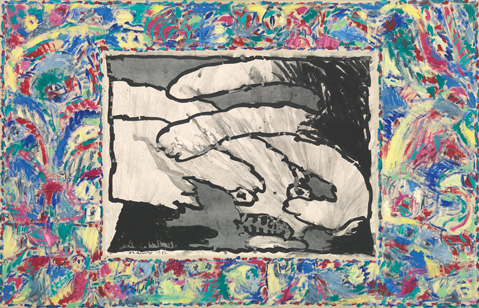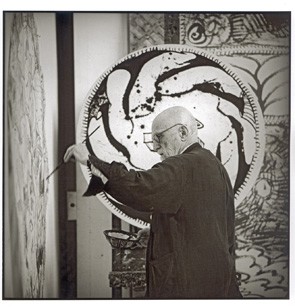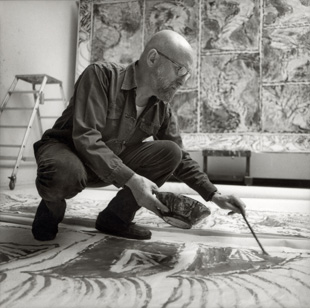 Opening Hours
10:00-17:00 (10:00-19:00 on Fridays)
*Last entry 30 minutes before closing.
Closed
Mondays and March 21, 2017, except March 20, 2017.
Admission Fee
Adults: 900(600) yen
University students: 500(250) yen
*( ) admission for groups of more than 20 people.
*Children (up to High school students), disabled people with one attendant: Free.