Venetian Renaissance Paintings from the Gallerie dell'Accademia, Venice
October 22, 2016 - January 15, 2017
The Gallerie dell'Accademia first opened to the public in 1817 on the basis of masterpieces in the care of the Venetian art academy, Accademia di Belle Arti di Venezia. The Gallerie dell'Accademia today possesses a rich collection of Venetian paintings from the 14th to the 18th century, some 2,000 works in all. To celebrate the 150th anniversary of diplomatic relations between Italy and Japan, an exhibition of works from the Gallerie dell'Accademia will be held in Japan for the first time. The exhibition's theme Venetian painting of the Italian Renaissance. While artists in Florence, the birthplace of the Renaissance, took as their principle the careful application of colors in a well-ordered composition on the basis of a clear design, the artists of Venice preferred rich coloring in bold, dramatic compositions and explored ways to directly communicate feeling and emotion.
This exhibition will survey Venetian painting from the 15th to early 17th century through some 60 of the Gallerie dell'Accademia's most important works. Arriving in Japan will be a dazzling array of masterpieces by painters ranging from Giovanni Bellini to Carlo Crivelli, Vittore Carpaccio, Tiziano Vecellio, Jacopo Tintoretto, and Paolo Veronese. Of special note will be The Annunciation (Church of San Salvador, Venice), a late-period altarpiece of large scale by Tiziano, the great master of the Venetian High Renaissance. An exhibition thus focused on Venetian paintings of the Renaissance period has almost no precedent in Japan. It will be a precious opportunity to marvel at paintings that counted among the splendors of Renaissance Venice, City of Water.
Organized by The National Museum of Art, Osaka, Tokyo Broadcasting System Television, Inc., The Asahi Shimbun, Mainichi Broadcasting System, Inc.
With the support of Ministry of Foreign Affairs of Japan, Embassy of Italy in Tokyo.
Sponsored by Nissha Printing Co., Ltd.
With the cooperation of Alitalia-Società Aerea Italiana S.p.A., Nippon Cargo Airlines Co., Ltd., Arteria srl, Nippon Express Co., Ltd., Daikin Foundation for Contemporary Arts, ANDO TADAO CULTURE FOUNDATION.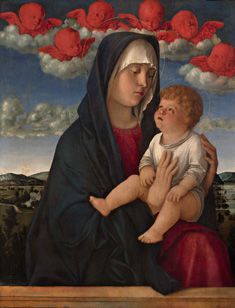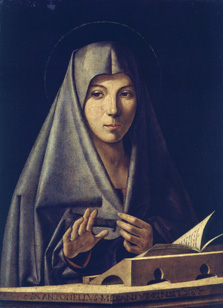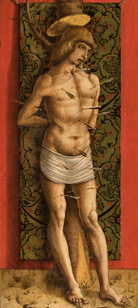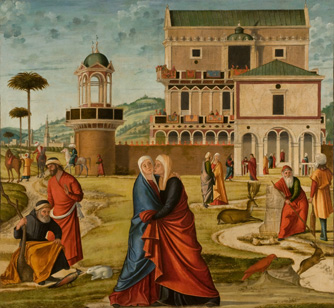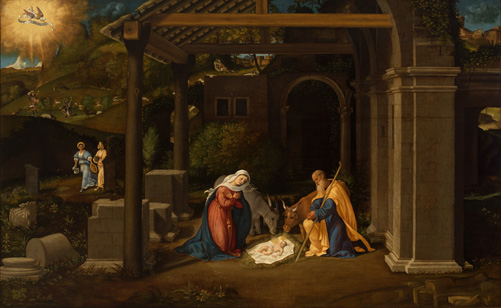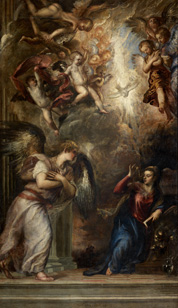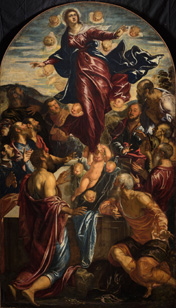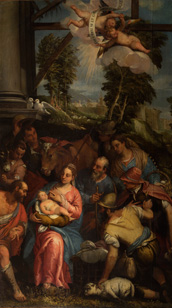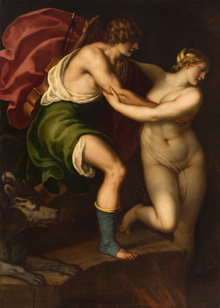 Opening Hours
10:00-17:00 (10:00-19:00 on Fridays)
*Last entry 30 minutes before closing.
Closed
Mondays and 28 December, 2016 – 4 January, 2017, except January 9, 2017.
Admission Fee
Adults: 1,500(1,300) yen
University students: 1,200(1,000) yen
High school students: 600(400) yen

*( ) admission for groups of more than 20 people.
*Children (up to Junior high school students), disabled people with one attendant: Free.
*Including "THE PLAY since 1967: beyond unknown currents".