Collection 2
July 5 - October 2, 2016
Based on the theme of "Recollection," we present a selection of works from the museum collection related to three key concepts: "Actions / Traces," "Memory / History," and "Movement / Space."
Among the works connected to "Actions / Traces" is Shiraga Kazuo's Tenyusei Hyoshito, a unique action painting that the artist made with his bare feet. Shiraga's use of the name Hyoshito (or Lin Chong the Leopard-headed), a hero in the Chinese historical novel the Water Margin, as the title of the work is a highly suggestive touch. Fiona Tan's video work Inventory, presented in the "Memory / History" section, was shot in a mansion filled with classical sculptures and ornaments amassed by the English architect Sir John Soane. The visual realm, made up of multiple videos, quietly raises questions regarding the collection, preservation, and exhibition of human heritage. In 'moon' score, part of the "Movement / Space" section, Nomura Hitoshi began by copying a musical staff onto 35mm film. Then he shot images of the moon using a telephoto lens, and performed music based on the score that emerged to create a single work. Looking at the work inspires us to contemplate the moonlight in the night sky.

Organized by The National Museum of Art, Osaka
Sponsored by Daikin Foundation for Contemporary Arts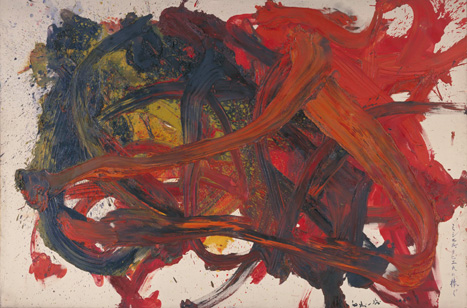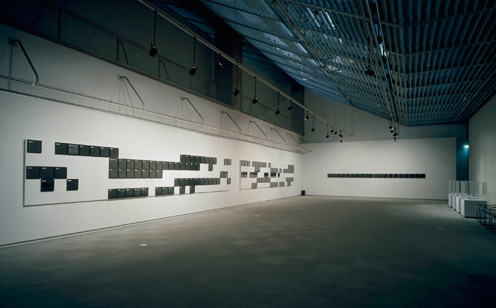 Opening Hours
10:00-17:00 (10:00-20:00 on Fridays and Saturdays)
*Last entry 30 minutes before closing.
Closed
Mondays except July 18, September 19, 2016.
Admission Fee
Adults: 430 (220) yen
University students: 130(70) yen

*( ) admission for groups of more than 20 people.
*Children (up to High school students), under 18, senior citizens(over 65), disabled people with one attendant: Free.
*Free admission days: Jul. 9, Aug. 6, Sep. 3, Oct. 1, 2016.
*Admission free on 19:00 - 20:00 Fridays and 17:00 - 20:00 Saturdays.