Tabaimo: DANMEN
July 10(Sat.) - September 12(Sun.), 2010
Born in Hyogo Prefecture in 1975, Tabaimo studied in the Department of Information Design at Kyoto University of Art and Design, and received almost immediate acclaim for her graduation project, a video installation called Japanese Kitchen (1999).
Set in a public housing complex, in this animated work dealing with aspects of a housewife's everyday life, Tabaimo casts a cool eye over the problems facing contemporary Japanese society and imbues her creation with a venomous streak. While producing animation by computerizing hundreds, sometimes thousands of hand-drawn images, Tabaimo's use of pen or ink outlines and color tones that recall Hiroshige's ukiyo-e prints is the basis of a unique style that is somehow tinged with a sense of nostalgia.
After subsequently showing her work at international exhibitions including the Yokohama Triennale, São Paulo Biennial, and Venice Biennale, and holding solo shows at the Fondation Cartier in Paris, Hara Museum in Tokyo, and the Parasol Unit in London, Tabaimo has now been selected to represent Japan at the 54th Venice Biennale, scheduled for June of next year, increasing expectations for her wide range of activities.
The title of this exhibition, "DANMEN," was coined by the artist to refer to her generation of Japanese as it compares to the baby-boom generation. Tabaimo believes that this generation, born in the 1970s, which holds a special regard for the individual, has led to the emergence of a new reality based on a three-dimensional world consisting of an accumulation of two-dimensional sections danmen inspired by an understanding of the individual in terms of sections. This view can be seen as part of a development that began with the artist's movement from outside to inside, and society to the individual in her early work, and a return from the inside and individual to the outside. We hope that you will enjoy your visit to Tabaimo's world in her first solo exhibition in Kansai for seven years.
Organized by The National Museum of Art, Osaka / The Yomiuri Shimbun
Supported by Daikin Foundation for Contemporary Arts
In Cooperation with NEC Display Solutions, Ltd. / Gallery Koyanagi
Technical Cooperation by The Ufer! Gallery & Ufer! Art Documentary / Super Factory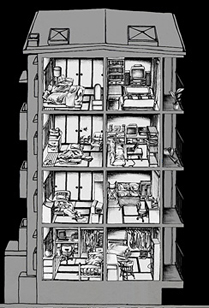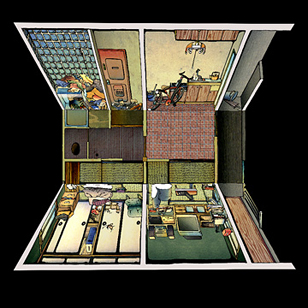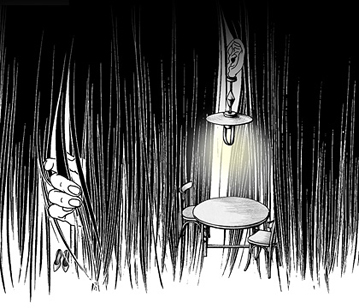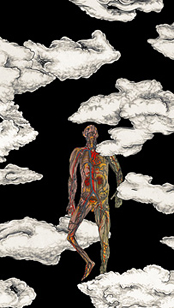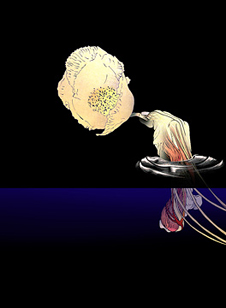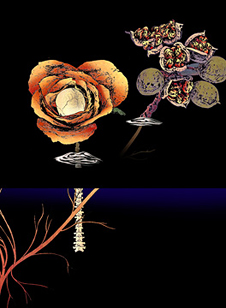 Opening Hours
10:00–17:00, Fridays until 19:00
Admission until 30 minutes before closing
Closed
Mondays (Except for July 19 (Mon.), closed on July 20 (Tue.) instead)
Admission Fee
Adults : 420 Yen (210 Yen)
University students : 130 Yen (70 Yen)
* ( ) Figures in parentheses indicate discount fees for groups of 20 or more
* Children (up to High school students), under 18, senior citizens (over 65), disabled people with one attendant: Free
* Admission Free day:July 10 (Sat.), August 7 (Sat.), September 4 (Sat.)