Collection 2: Focus on Contemporary Art from the U.S., France, Germany, and the U.K.
November 3, 2020-January 31, 2021

Timed tickets are required for This exhibition. These tickets are not available at the museum, please get ready in advance. Online purchase: >
HERE
While Masterpieces from the National Gallery, London features paintings from the Renaissance to Post-Impressionist era by artists from Italy, Holland, England, Spain, and France, this NMAO Collection exhibition focuses on art from the postwar period to the present-day by artists from countries such as the U.S., France, Germany, and the U.K. Comprising the latest works from the West, the exhibition is loosely linked to the works from London's legendary "temple of beauty" in regional and historical terms.
Artists include Mark TOBEY, Barnett NEWMAN, Ellsworth KELLY, Andy WARHOL, Joseph KOSUTH, Felix GONZALEZ-TORRES, Jean FAUTRIER, Jean DUBUFFET, Claude VIALLAT, Jean-Marc BUSTAMANTE, Gerhard RICHTER, Sigmar POLKE, Jörg IMMENDORFF, Thomas STRUTH, Richard HAMILTON, Anthony CARO, Tony CRAGG, Liam GILLICK, Piero MANZONI, Marlene DUMAS, and others.

List of Works (Japanese/English, PDF:925KB)
List of Works (Chinese/Korean, PDF:1.0MB)

Organized by: The National Museum of Art, Osaka
Sponsored by: Daikin Foundation for Contemporary Arts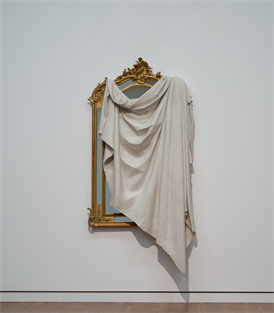 Opening Hours
9:00-17:30 (last admission 17:00), Fri. and Sat. until 20:00 (last admission 19:30).
Closed
November 16, November 24, November 30, December 14, December 30 – January 2 and January 18
Admission Fee
Adults: 430 yen.
University students: 130 yen.
*Admission free for visitors under 18 years old, senior (65 and over) and mentally or physically disabled people with one attendant.


Night discount (applicable after 17:00 on Fri. and Sat.)
Adults: 250 yen / University students: 70 yen.


For the time being free admission days is suspended.