Miyanaga Aiko: Nakasora - The Reason for Eternity
October 13 (Sat.)– December 24 (Mon.Holiday), 2012
Miyanaga Aiko (b. 1974) creates art that changes with the passage of time. For example, her use of naphthalene, a material that sublimates at room temperature, in a 2003 work dealing with the theme of "shoes," made it impossible to maintain the original form of the piece. Titled Cinderella, the work functioned both as an allegory for the glass slipper that the main character in that famous story drops on the stairs of the royal palace as she attempts to rush home before the magic wears off at midnight, and as a symbol for an unusual passage of time that can never be regained. After stamping her personal methodology on the work by combining the famous story with the self-destructing shoe, Miyanaga began experimenting with the faint sounds (intrusions) that are emitted in fragments over a long period by ceramics after they are removed from a kiln. In this way, she attempted to universalize the experience of perceiving the changing state of an object aurally within the context of art.
As she visualized the changing forms of her work, Miyanaga was inspired to coin the term "nakasora." In archaic Japanese, the word "nakazora" was used to suggest a restless, indecisive state of mind, and similarly Miyanaga's coinage suggests a state of ongoing fluctuation. One might say that Miyanaga's art, which symbolizes the fact that all things continue to change as they exist, is in a continual state of nakasora.
In this exhibition, we present six works, including some in which a form changes with the passage of time, Beginning of a Landscape, a huge cloth work incorporating the veins of fragrant olive leaves that Miyanaga premiered last year, and some new works, which while serving as a medium for nakasora are likely to undermine the viewer's sensibilities.
Organized by The National Museum of Art, Osaka
Sponsored by SHISEIDO, Daikin Foundation for Contemporary Arts
Special Supported by , The Gotoh Memorial Foundation
Supported by NISSIN RESIN Co., Ltd., KOSAIDO Co., Ltd., Shin-Etsu Chemical Co., Ltd.,
Kyoto University of Art and design ULTRAFACTORY, Mizuma Art Gallery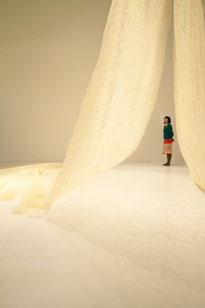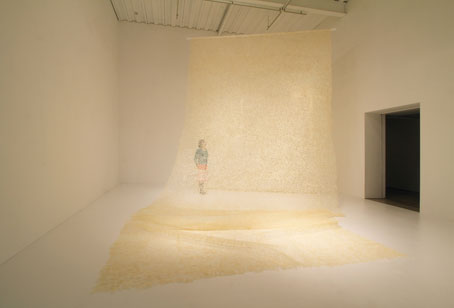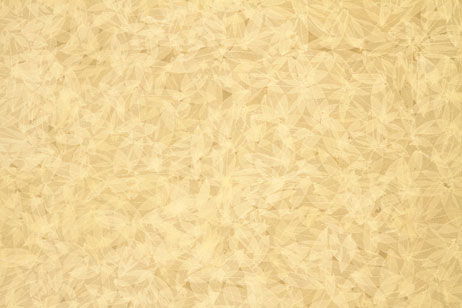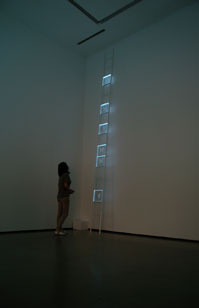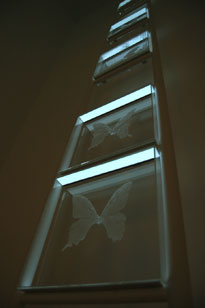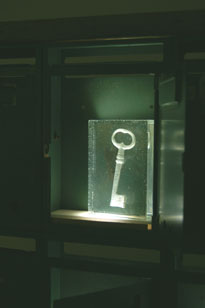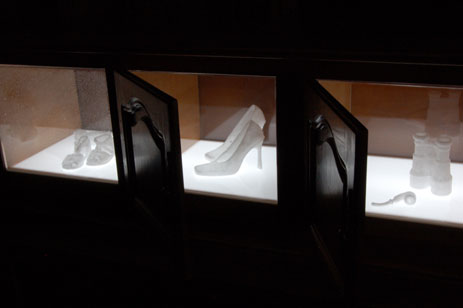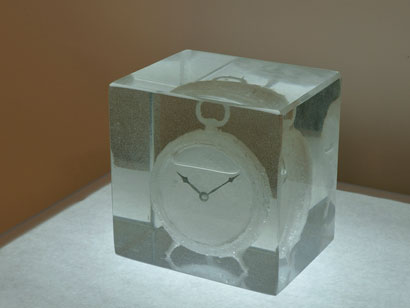 Opening Hours
10:00–17:00, Fridays until 19:00
Admission until 30 minutes before closing
Closed
Mondays
(Except for December 24(Mon.,Holiday))
Admission Fee
Adults : 420 Yen (210 Yen)
University students : 130 Yen (70 Yen)
* Including "Collection"
* ( ) Figures in parentheses indicate discount fees for groups of 20 or more
* Children (up to High school students), disabled people with one attendant: Free