Kwak Duck-Jun: The Paintings of the 1960s
February 1 (Sat.)–May 11 (Sun.), 2014
Born in Kyoto in 1937, Kwak Duck-Jun has continued to pursue a variety of unique experimental activities in contemporary art from the 1960s to the present. Though he has been involved in a diverse range of fields including painting, photography, printmaking, performance, and video, Kwak first shot to fame in 1974 with the President Series. Based on the simple but daring concept of combining half the faces of successive American presidents who adorned the cover of Time magazine with Kwak's own face, the work aroused a great deal of attention and controversy.
In this exhibition, we focus on Kwak's paintings of the 1960s, which marked his starting point as an artist. As the artist temporarily distanced himself from painting after 1970, the existence of these works was largely forgotten. But Kwak's return to painting in the mid-'80s prompted a surge of interest and acclaim for these early works.
Kwak suffered a serious illness as a youth and faced a variety of conflicts growing up as an ethnic Korean born in Japan. As a result, painting functioned as a lifeline for him in his 20s. We hope that you will enjoy these powerful works, which deal with the unfortunate and irrational events that had occurred in Kwak's life in a highly ironic and witty manner.
Organized by The National Museum of Art, Osaka
Sponsored by Daikin Foundation for Contemporary Arts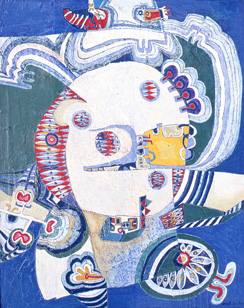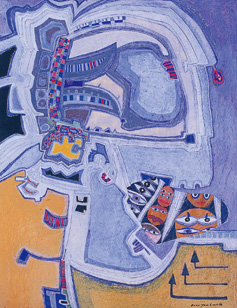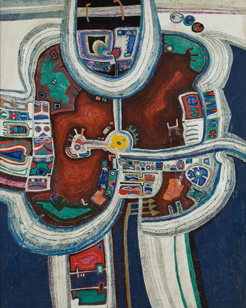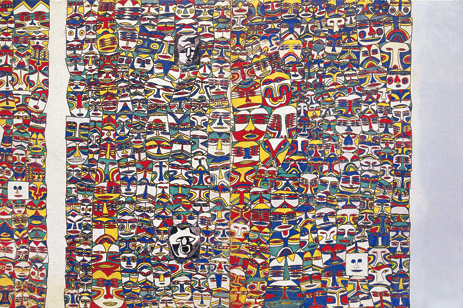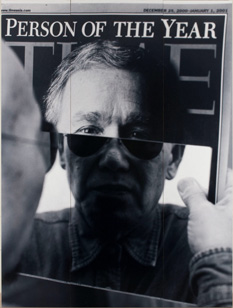 Opening Hours
10:00–17:00, Fridays until 19:00
Admission until 30 minutes before closing
Closed
Mondays *except April 28 and May 5
Admission Fee
■February 1 (Sat.)–March 30 (Sun.), 2014
Adults : 420 Yen (210 Yen)
University students : 130 Yen (70 Yen)
■April 1 (Tue.)–May 11 (Sun.), 2014
Adults : 430 Yen (220 Yen)
University students : 130 Yen (70 Yen)
* Including "Collection 4: 100 Years of Contemporary Art"
* Prices in parentheses indicate discount offered to groups of 20 or more
* Children (up to High school students), under 18, senior citizens(over 65), disabled people with one attendant: Free