Collection 3 Works Related to Your Portrait: A Tetsumi Kudo Retrospective: From Anti-art of the 1960s to Art of the Present Day
November 2 (Sat.)–January 19 (Sun.), 2014
In conjunction with Your Portrait: A Tetsumi Kudo Retrospective, we present works by Japanese and foreign artists who were active during the same period as Tetsumi Kudo, and artists from the American West Coast who expressed a special interest in Kudo's work.
In the first section, made up of three rooms, we compare Kudo's early Art Informel paintings with those of Gutai Art Association members' Kazuo Shiraga and Sadamasa Motonaga, and important figures from the so-called "Anti-art" movement who showed their work alongside Kudo in the Yomiuri Indepèndants Exhibition, including Ushio Shinohara, Mokuma Kikuhata, Jiro Takamatsu, Natsuyuki Nakanishi, Shusaku Arakawa, Shintaro Tanaka, Tomio Miki, and Kazuo Okazaki. Also in this section are works by Yayoi Kusama, a contemporary of Kudo's who began receiving attention in the U.S. in the late 1950s for her provocative Happenings and soft sculptures that made use of stuffed phalluses.
In the second section, we present work by French artists who Kudo came to know after moving to Paris in 1962 (Arman, Jean-Pierre Raynaud, Niki de Saint Phalle, and Gérard Titus-Carmel), and American Pop artists who flourished during the same period (Andy Warhol, Jasper Johns, Robert Rauschenberg and Roy Lichtenstein).
In the third section, we introduce work by two artists from the American West Coast who took an early interest in Kudo's works and Happenings. Paul McCarthy and Mike Kelley (who died in 2012) are known for their eccentric performances, videos, and installations. And regardless of what attracted them to Kudo, both remained fascinated by his work.
Organized by The National Museum of Art, Osaka
Sponsored by Daikin Foundation for Contemporary Arts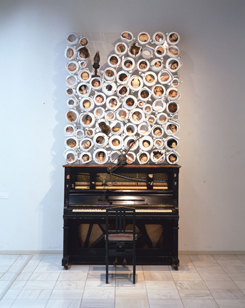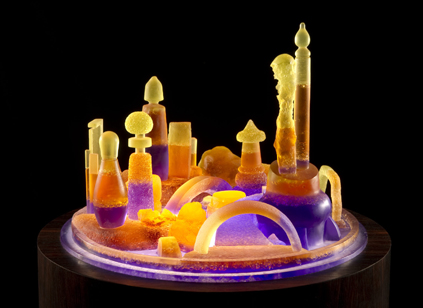 Opening Hours
10:00–17:00, Fridays until 19:00
Admission until 30 minutes before closing
Closed
Mondays and November 5, December 24, January 14 except November 4 and national holidays, December 23, January 13. The year-end through the New Year's holidays: December 28-January 4.
Admission Fee
Adults : 420 Yen (210 Yen)
University students : 130 Yen (70 Yen)
* Prices in parentheses indicate discount offered to groups of 20 or more
* Children (up to High school students), under 18, senior citizens(over 65), disabled people with one attendant: Free