YAYOI KUSAMA Eternity of Eternal Eternity
January 7 (Sat.)–April 8 (Sun.),2012
We are pleased to present the "Eternity of Eternal Eternity" exhibition, featuring the most recent works of Yayoi Kusama, an internationally active artist who represents contemporary Japan.
Inspired by a hallucinatory experience she has a child, Kusama began painting in her teens. Since that time, for more than 70 years, she has continued to create works with an infinite profusion of net and polka-dot patterns. The work Kusama created during a 15-year residency in New York, beginning in 1957, was particularly important in helping her receive worldwide acclaim. Kusama's work, which includes not only paintings but also sculptures and performances, is distinctive for the unique expressions she has developed in each genre.
While continuing to attract international attention, in 2004, Kusama began to display a staggering creative desire, leading her to adopt an entirely new approach to planar expression. This resulted in two series, Love Forever and My Eternal Spirt. Both series, in which the artist spontaneously depicts a endless stream of linked images, brim with the free-spirited, joyous imagination of a child while revealing visions from Kusama's inner world to realize a body of work unlike anything the artist has ever produced.
In addition to these two-dimensional works, we are also honored to present some of Kusama's latest sculptures. The majority of the works will be making their world premiere in this exhibition. We hope that you will enjoy viewing the work of Yayoi  Kusama, an artist blessed with a rare talent who has consistently displayed an overwhelming creative urge and produced a magnificent world of expression that transcends all genre boundaries.
Organizers: The National Museum of Art, Osaka / The Asahi Shimbun
Sponsored by: Keihan Electric Railway Co.,Ltd. / Okamura Printing Industries. Co., Ltd. / Daikin Foundation for Contemporary Arts
In Cooperation with YAYOI KUSAMA STUDIO Inc. / Royal Hotel / Asahi Broadcasting Corporation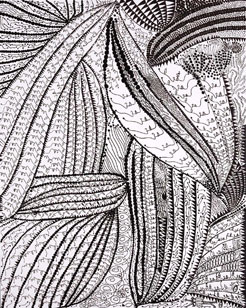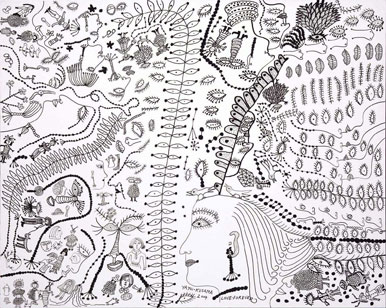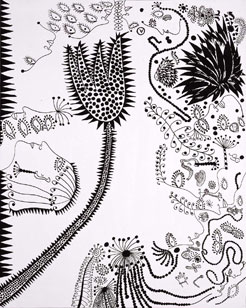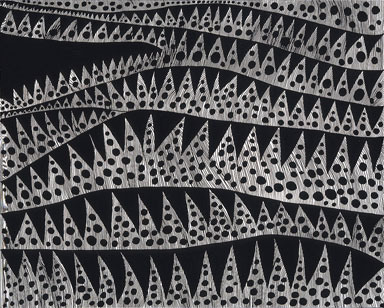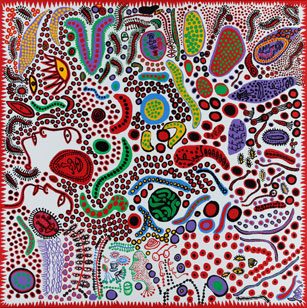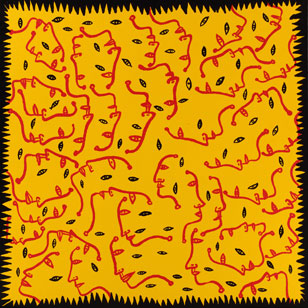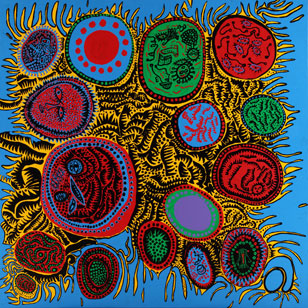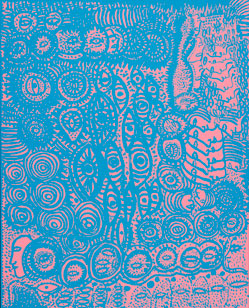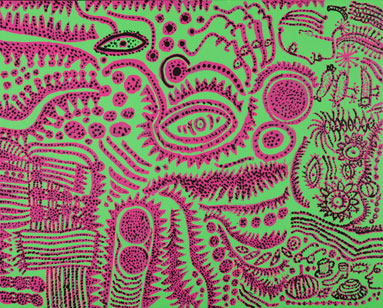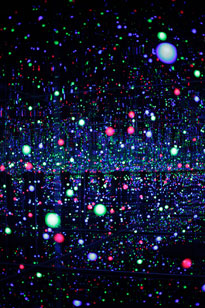 Opening Hours
10:00–17:00, Fridays until 19:00
Admission until 30 minutes before closing
Closed
Mondays
(Except for January 9(Mon.), 2012, January 10(Tue.) instead)
Admission Fee
Adults : 1400 Yen (1,200 Yen)
University students : 1,000 Yen (800 Yen)
High School students : 700 Yen (500 Yen)
*Including " Collection "
* ( ) Figures in parentheses indicate discount fees for groups of 20 or more
* Children (up to Junior High school students), disabled people with one attendant: Free
* Advance tickets can be purchased at "Ticket PIA" or "LAWSON TICKET" until January 6, 2012.