Miwa Yanagi Po-po Nyangnyang!
June 20(Sat.) - September 23(Wed., Holiday), 2009
The National Museum of Art, Osaka is honored to present this solo exhibition by the Kyoto-based, internationally-active artist Miwa Yanagi.
After completing a graduate degree at the Kyoto City University of Arts, Yanagi began to receive almost immediate recognition following her first solo exhibition in 1993. Her work has continued to be highly esteemed on the basis of solo exhibitions at the Marugame Genichiro-Inokuma Museum of Contemporary Art (Kawaga) in 2004, the Hara Museum (Tokyo) in 2005, and at museums in New York and Houston as well as for her participation in a variety of international exhibitions throughout the world. And after being selected to represent the country at the Japanese Pavilion starting June 7 at the 53rd Venice Biennale, Yanagi is once again attracting attention.
Among Yanagi's best-known works are series of photographs such as "Elevator Girls", "My Grandmothers", and "Fairy Tale", which make use of computer graphics and special makeup, and video installations that are related to her photographs. From the various images of women in contemporary society that are projected in her work, we are confronted with a number of issues that are concealed within our own lives such as gender, aging, life and death, and the relationship between the self and others.
In this exhibition, the artist's first solo show in Kansai in seven years, along with the entire "My Grandmothers" series, in which female models dress up as the person they would ideally like to become in 50 years, we present the first domestic showing of Yanagi's latest series, "Windswept Women", which will next travel to the Venice Biennale. It is our hope that viewers will not only enjoy the individual works, but might also take an interest in the creative advances Yanagi is making in her work including the carefully considered structure of the exhibition.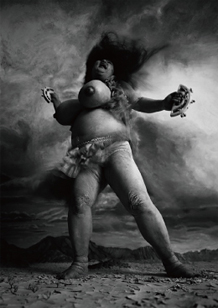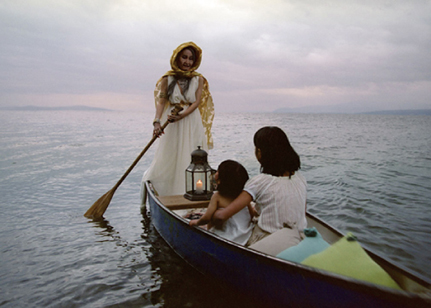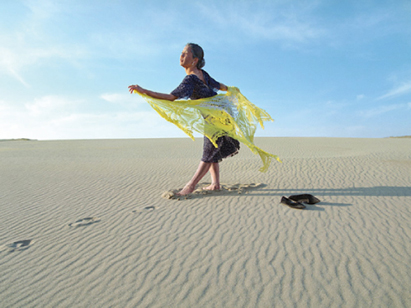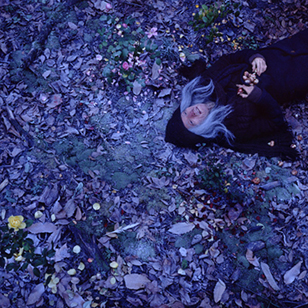 Opening Hours
10:00-17:00, Fridays until 19:00
Admission until 30 minutes before closing
Closed
Mondays (Except for July 20, September 21, closed on July 21 instead)
Admission Fee
Adults : 420 Yen (210 Yen)
University students : 130 Yen (70 Yen)
* Children (up to High school students), under 18, senior citizens (over 65), disabled people with one attendant: Free
* Including Artists from KEIO
* ( ) Figures in parentheses indicate discount fees for groups of 20 or more