L'enfant dans les collections du Musée du Louvre
June 23(Tue.) - September 23(Wed., Holiday), 2009
With 200 works of art from the collections of the Louvre Museum, this special exhibition proposes traveling through the arts and civilizations of Europe and the Near East over four thousand years. The exhibits were selected under the theme of children, from the significant and diverse collections of seven curatorial departments of the Louvre Museum -- Egyptian Antiquities; Near Eastern Antiquities; Greek, Etruscan and Roman Antiquities; Sculptures; Decorative Arts; Prints and Drawings; and Paintings.
It is a unique thematic and transversal exhibition that seeks to show how children have been depicted and expressed in art, and how the universal motif of children has been inspiring artists from the ancient to modern times. By presenting children from wide geographical and chronological areas, the exhibition will make the audience see that children have been loved throughout the human history regardless of differences in nations, historical period, and culture. The exhibits will be displayed in the following juxtaposed manner:
Section 1: The Infancy
Section 2: Children in Daily Life
Section 3: Children and Death
Section 4: Portraits and Family Life
Section 5: Children in Ancient Religions and Greco-Roman Mythology
Section 6: Children in Christian Art
Section 7: Imaginary Children
This exhibition has been enabled by rich and diverse collections of the Louvre, a world-famous museum. Exhibits widely vary in style and age: a girl's mummy, ancient Elamite toys, masterpieces by Titian "The Virgin and the Child with St Stephan, St. Jerome and St. Maurice", Chardin, Reynolds, Gobelin tapestries and 19th century sculptures.
Organized by The National Museum of Art, Osaka; Musée du Louvre; The Asahi Shimbun; Asahi Broadcasting Corporation
Supported by Ambassade de France au Japon; The Aqua Metropolis Osaka 2009 Executive Committee
With the sponsorship of Société Générale Group; Dai Nippon Printing Co.,Ltd.; Panasonic Corporation; Daiwabo Information System Co.,Ltd.; Keihan Electric Railway Co.,Ltd.; Kinden Corporation
With the cooperation of Nissay Dowa General Insurance Co., Ltd.; Japan Airlines; NIPPON EXPRESS CO., LTD.; Daikin Foundation for Contemporary Arts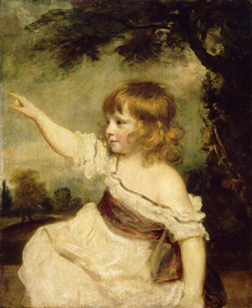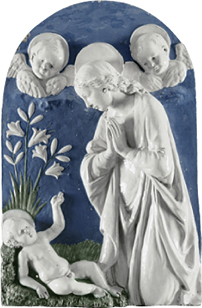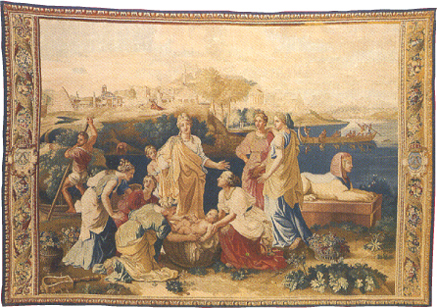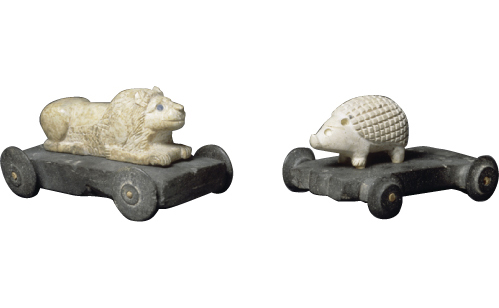 Opening Hours
10:00-17:00, Fridays until 19:00
Admission until 30 minutes before closing
Closed
Mondays (Except for July 20, September 21, closed on July 21 instead)
Admission Fee
Adults : 1,500 Yen (1,200 Yen)
University students : 1,200 Yen (900 Yen)
High school students : 800 Yen (500 Yen)
* Including Miwa Yanagi Po-po Nyangnyang! and Artists from KEIO
* ( ) Figures in parentheses indicate discount fees for groups of 20 or more
* Junior high school students and under : Free
* Those with physical or mental disabilities and their attendants : Free