GARDEN OF PAINTING―Japanese Art of the 00s
January 16(Sat.) - April 4(Sun.), 2010
To commemorate the fifth anniversary of the National Museum of Art, Osaka's relocation from Expo Park to Nakanoshima, in the heart of Osaka, we are pleased to present a special exhibition titled "Garden of Painting--Japanese Art of the 00s." In this event, we focus on new figurative painting from the last decade to showcase the vibrant activities of a younger generation of Japanese artists.
Since 1990, while the opportunity to see video, photography, and installation works has increased dramatically, figurative painting has become the subject of great interest both in Japan and abroad. The "Essential Painting" exhibition, held at this museum in 2006, introduced one part of this trend through the work of 13 Western artists including Luc Tuymans and Peter Doig.
Needless to say, figurative painting possesses a universal quality that has the ability to transcend time. But the flourishing of figurative work, which began in the mid-90s with the Zero Generation and shows no signs of waning, exhibits both a seismic shift in Japanese contemporary art unlike anything in the past and a sense of liberation at being freed from the limiting context of Western art history.
Most of the artists in the exhibition have not merely set out to do something new, nor are they simply attempting to reproduce the visible world. Rather, from a personal, everyday perspective, they are reaffirming the creative act, and are equipped with the freedom to even deal with subjects such as the sense of stagnation that pervades our age with a light or ironic touch. Moreover, the finished works are not merely limited to tableaux but include drawings that display a masterful use of vibrant expression, and countless other innovative works that have taken inspiration from popular culture which in the past was excluded as marginal such as illustrations, picture books, and manga.
In this exhibition, we present some 200 works by 28 artists, including recent and new works, throughout the museum's exhibition spaces in the second- and third-floor basements. Among these are the unforgettable O Jun with his witty portraits and iconography; Kobayashi Takanobu, who depicts landscapes and people shrouded in a distinctive kind of light; artists from the preceding generation such as Nara Yoshitomo, who is known for his pictures of young girls with incisive looks; up-and-coming artists like Goto Yasuka, Sakamoto Natsuko, and Atsuchi Tomoko, who were born in the 1980s; and Kusama Yayoi, who has in recent years been exploring new frontiers in painting through her use of line drawings.
In closing, we would like to express our sincere gratitude to the artists for their generous cooperation, the collectors, galleries, museums, and other organizations that kindly loaned us invaluable works, and the many other individuals who supported and assisted us in realizing this exhibition.
Organized by: The National Museum of Art, Osaka/ The Asahi Shimbun/ Asahi Broadcasting Corporation
Sponsored by: Daikin Foundation for Contemporary Arts/ The Kansai Electric Power Co., Ltd.
Supported by: Ando Tadao Culture Foundation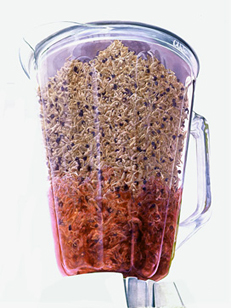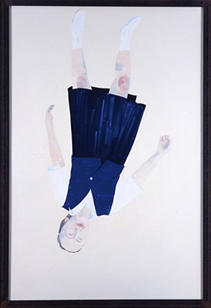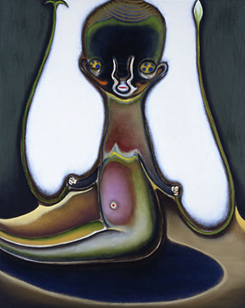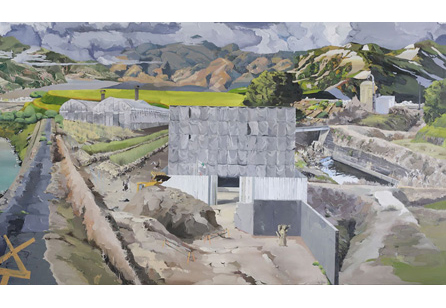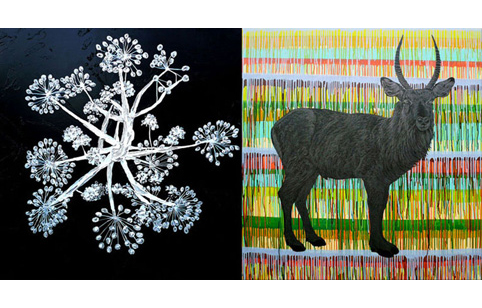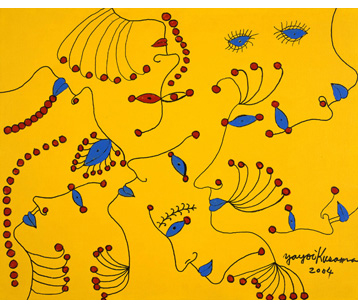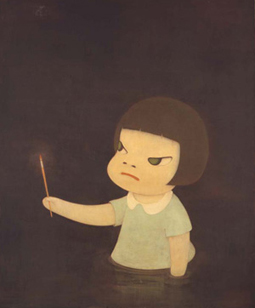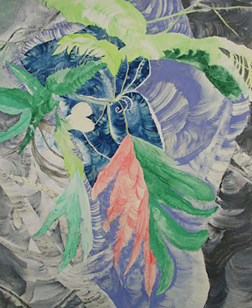 Opening Hours
10:00–17:00, Fridays until 19:00
Admission until 30 minutes before closing
Closed
Mondays (Except for March 22 (Mon.), closed on March 23 (Tue.) instead)
Admission Fee
Adults : 1100 Yen (800 Yen)
University students : 500 Yen (300 Yen)
* ( ) Figures in parentheses indicate discount fees for groups of 20 or more
* Children (up to High school students), under 18, disabled people with one attendant: Free