Three Individuals
June 27(Tue.) - September 18(Mon., Holiday), 2006
While still in its previous location in Osaka's Expo Park, the National Museum of Art, Osaka regularly staged a series called "Recent Works" designed to showcase up-and-coming and mid-career artists who were likely to play an important role in contemporary art in the future. At our present facility in Nakanoshima, we now present a group of three solo exhibitions which serve as three simultaneous installments of "Recent Works."
For many years, Hajime Imamura (born in 1957) has been creating his work by skillfully altering everyday objects. In recent years, he has turned his attention to aluminum pipes, which he connects to create a space that is imbued with a floating sensation. Yoshihiro Suda (born in 1969) is known for his precisely executed wood carvings of plants, but has expanded the scope of his art by carefully examining the relationship between his work and the space that surrounds it, and placing his work in unexpected spots. The youngest of the artists, Zon Ito (born in 1971), creates singular expressions of space and time with embroidery and at the same time, has received acclaim for taking the work he has developed out of thread into the animated realm.
Without being shackled by standard conventions of painting and sculpture, all three artists have developed their own distinctly original worlds. Though the artists were not selected on the basis of any one theme, as is often the case in museum exhibitions, we are confident that viewers will find something strangely fitting about the chance encounters that arise between their unique characters.
For example, Imamura's installations might be seen as maturing, growing and expanding plant stems and veins in relation to Suda's vivid depictions of plant leaves and flowers. Likewise, Ito's embroidery could be described as having the wondrous qualities of lines and curves that recall a tangle of roots which ordinarily remain invisible.
By dividing the expansive third-floor basement into three areas, each of the artists' works, which are primarily new or recent, will join together organically and resonate with each other in the exhibition space.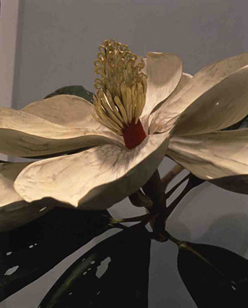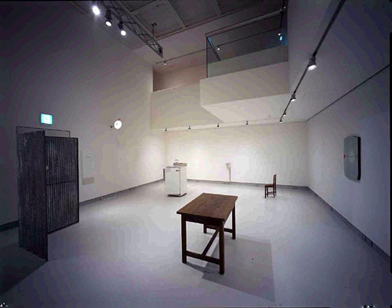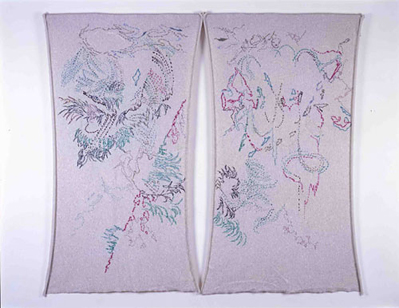 Opening Hours
10:00–17:00, Fridays until 19:00
Admission until 30 minutes before closing
Closed
Mondays (Except for Monday, July 17 and September 18; closed Tuesday, July 18 instead)
Admission Fee
[Day ticket]
Adults: 830 Yen / University students: 450 Yen / High school students: 250 Yen
[Advance ticket]
Adults: 700 Yen / University students: 350 Yen / High school students: 200 Yen
[Group ticket]
Adults: 560 Yen / University students: 250 Yen / High school students: 130 Yen
* Advance Tickets are sold at "Ticket PIA" (P-code 686-618) or "LAWSON TICKET" (L-code 59239).
* Fee for group tickets is applied for groups of 20 or more.
* Below junior high school student. Free
* Those with physical or mental disabilities and their attendant. Free
* Including Permanent Exhibition (closed from July 18 till July 28) and Jun Kaneko (from July 29).