Shinji Ogawa
September 30(Sat.) - December 24(Sun.), 2006
We introduce the work of Shinji Ogawa (1959- ), an artist who combines elaborate images of the "world" using a multitude of layers.
Ogawa consistently modifies familiar scenes in a search to discover new possibilities in a world which is different from the one that is normally visible to us.
Among his works are the "Without You" series, in which Ogawa removed the human figures that acted as the central image in classical Western paintings by da Vinci, Vermeer and others, and repainted them; the "Perfect World" series, in which the artist added people or buildings to a pair of pictures, including photographs by Eugéne Atget and old postcards; and "Interference," in which Ogawa layered images in a variety of ways to create a new landscape. In each of these, we see the development of Ogawa's work in three basic media - oil painting, pencil drawing and video.
In this exhibition, featuring some 50 works, from the "Without You" series to the new work "Moiré," we introduce a moiré of "many worlds" in which multiple worlds interfere with each other.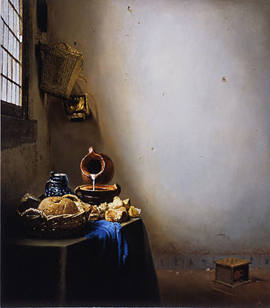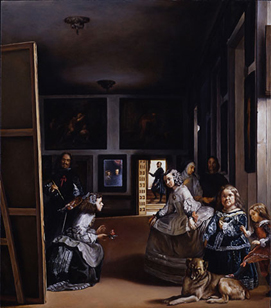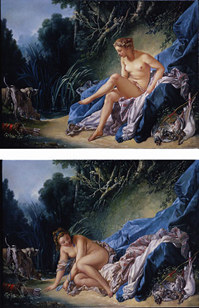 Opening Hours
10:00–17:00, Fridays until 19:00
Admission until 30 minutes before closing
Closed
Mondays (Except for Monday, October 9, closed on October 10 instead)
Admission Fee
Adults:420(210) Yen
University students:130(70) Yen
High school students:70(40) Yen
* ( ) Admission for groups of more than twenty people Children(up to junior high school), senior citizens(over 65), disabled people with one attendant: Free
* Including Permanent Collection