Pablo Picasso The prints and ceramics
January 13(Sat.) - March 25(Sun.), 2007
Pablo Picasso (1881-1973), one of the most recognized artists of all times, contributed greatly to the development of the 20th century art. The National Museum of Art, Osaka, will organize an exhibition focusing mainly, among other diverse products of the great artist, on his print and ceramic works.
It was in 1904 that Picasso began making prints, shortly after he moved to Paris from his home country Spain. Produced in that year is the Saltimbanques (itinerant circus performers) series, which includes the Frugal Repast. The delicate lines seen in these print works are characteristic of Picasso's early styles known as the "Blue Period" and the "Rose Period." This exhibition will display his representative works ranging widely from his early products, including those of his Cubism period, to the lithographs made in the 1920s and to the linocuts produced in the late period of his life.
In 1947, Picasso traveled to Vallauris, a pottery-producing city in southern France. This visit motivated him to take up ceramic production. The artist created over 3,000 ceramic items in his life. His ceramic works are characterized by free-wheeling, dynamic forms in which painting and sculpture are exquisitely combined. We will display the edition works of such ceramic products of Picasso. Visitors to this exhibition, which is made up of items entrusted to our museum, are invited to enjoy the bewitchingly creative world of Picasso art.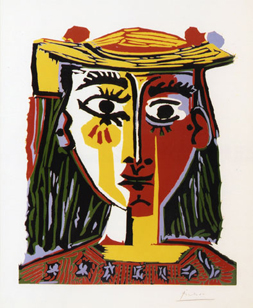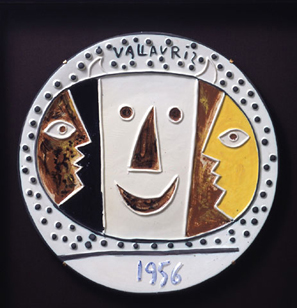 Opening Hours
10:00–17:00, Fridays until 19:00
Admission until 30 minutes before closing
Closed
Mondays (Except for Monday February 12, closed Tuesday, February 13 instead)
Admission Fee
Adults: 420 (210) Yen
University students: 130 (70) Yen
High school students: 70 (40) Yen
* ( ) Admission for groups of more than twenty people
* Children (up to junior high school), senior citizens (over 65), disabled people with one attendant: Free
* Including Permanent Collection