Jun Kaneko
July 29(Sat.) - September 18(Mon., Holiday), 2006
Jun Kaneko was born in Nagoya in 1942. In 1963, he traveled to the U.S.A. with the ambition of becoming an artist, where he happened upon the medium of clay at the Chouinard institute of Art, Los Angeles in 1964 and studied ceramic art at Jerry Rothman's studio. He later apprenticed with Peter Voulkos, considered a master artist of American contemporary ceramic art. In 1964, his works were chosen for exhibit in the renowned 23rd Ceramic National Exhibition, an event which was to be followed by numerous invitations to show his work in many other exhibits and in 1979, he was invited to teach at Cranbrook Academy of Art, a prestigious institution with its own tradition. And in 1984, he was among a group of 15 artists selected to represent American art in the Directions in Contemporary American Ceramics, Museum of Fine Arts, Boston MA exhibit at the Museum of Fine Arts, Boston.
He continued his work at his studio in Omaha, Nebraska as of 1986. Recent subject matter has been rich and varied, including glass pieces, operastages, clothing, staging solo exhibition which consisted solely of paintings, and more.
This exhibit features his recent works. It spans a wide spectrum of Kaneko's art, covering his largesized ceramic works, which feature a distinct dynamism amidst the strong tendency toward sculpture in U.S. ceramic art, plus paintings and glass pieces and is designed to clearly demonstrate the appeal of Kaneko's works, including his use of sharp color and well-defined shapes, and his incredibly dynamic methodology and means of expression.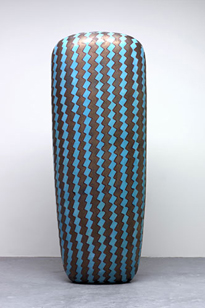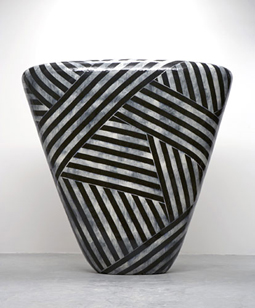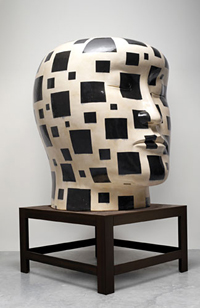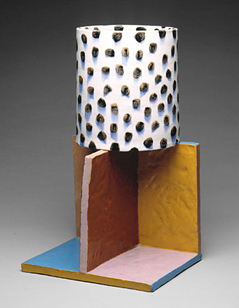 Opening Hours
10:00–17:00, Fridays until 19:00
Admission until 30 minutes before closing
Closed
Mondays (Except for Monday September 18)
Admission Fee
Adults: 420 (210) Yen
University students: 130 (70) Yen
High school students: 70 (40) Yen
* ( ) Admission for groups of more than twenty people Children (up to junior high school), senior citizens (over 65), disabled people with one attendant: Free
* Including Permanent Collection