Marcel Duchamp and the 20th Century Art
November 3(Wed.) - December 19(Sun.), 2004

The National Museum of Art, Osaka is holding the exhibition "Mirrorical Returns: Marcel Duchamp and 20th Century " as a grand opening exhibition of the new building of our museum in downtown, Osaka.
Marcel Duchamp, who has been called "Father of Post-modern Art" or "Master of Dada," has given huge influence on the 20th Century Art.
This exhibition aims to re-read the 20th Century Art through Duchamp. Over seventy works by Duchamp himself, from oil paintings in 1910's such as Nude Descending a Staircase No.2 to the works in 1960's, are in the first section. And in the second section, over 80 works by American, European, and Japanese artists after World War II, which have close relation to his works are exhibited.
For the past twenty years, we have had no chance to appreciate his works all together in Japan. In this sense, an art exhibition of Marcel Duchamp has been anticipated for a long time, and we are sure that this will be the most significant exhibition reconsidering his achievement, today.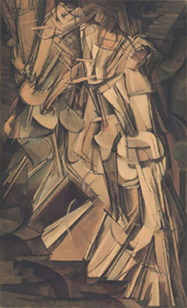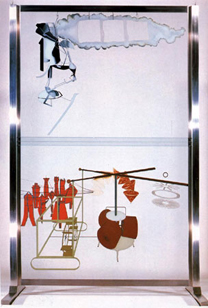 Opening Hours
10:00–17:00, Fridays until 19:00
Admission until 30 minutes before closing
Closed
Mondays(If Monday is a holiday, then Tuesday)
Admission Fee
Adults 1300 Yen (1000Yen)
University / High school students 900 Yen (700 Yen)
Junior high school/ Primary school students 500 Yen (200Yen)
* ( ) Figures in parentheses indicate discount fees for groups of 20 or more
* Those with physical or mental disabilitiesand their attendants. Free